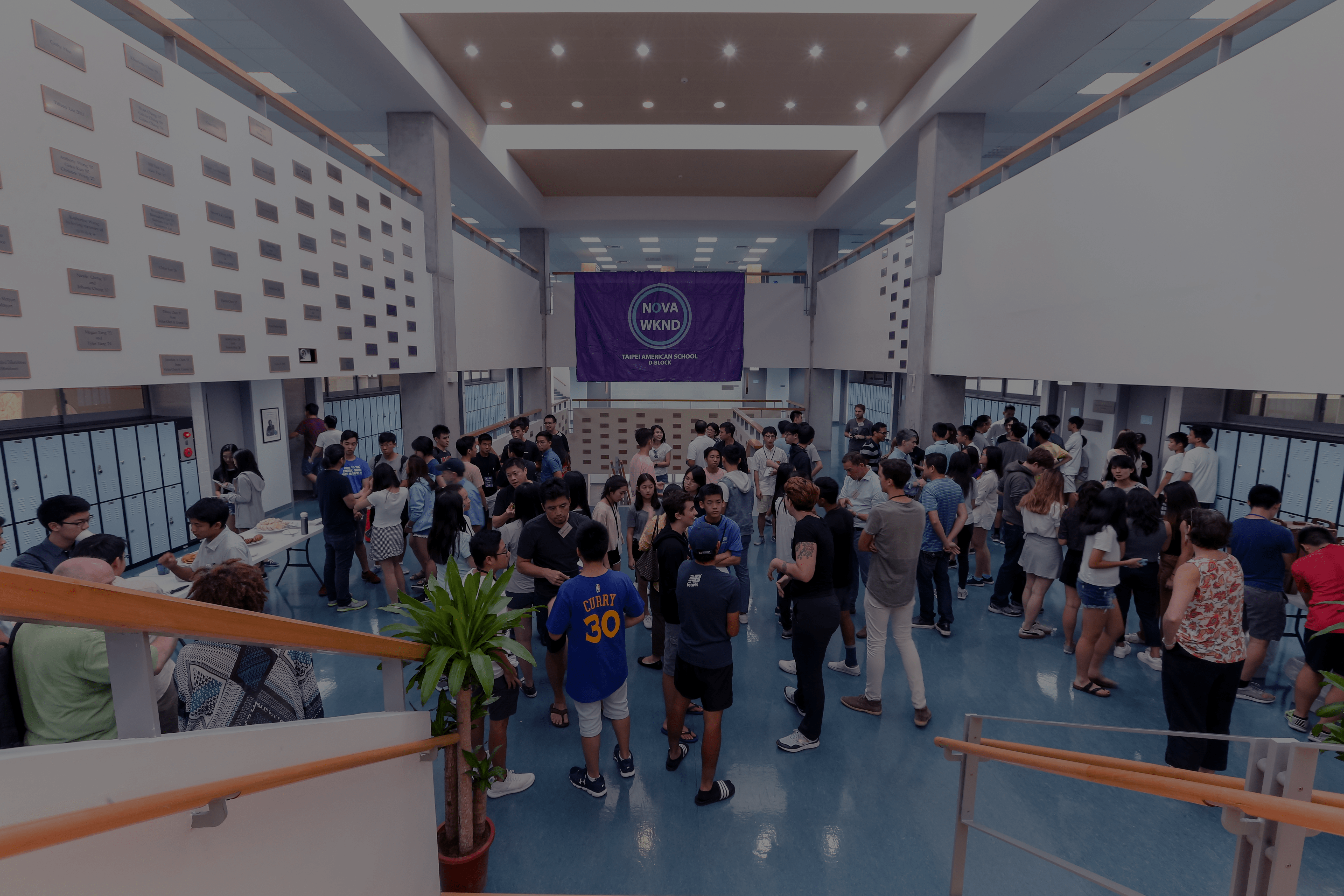 March 26th, 2022
@ Taipei American School

8:30&nbsp&nbsp&nbsp&nbsp&nbsp&nbsp&nbspRegistration Begins
9:00&nbsp&nbsp&nbsp&nbsp&nbsp&nbsp&nbspOpening Ceremony
9:30&nbsp&nbsp&nbsp&nbsp&nbsp&nbsp&nbspTeam work time/mentor arrives
12:00&nbsp&nbsp&nbsp&nbsp&nbspLunch
13:00&nbsp&nbsp&nbsp&nbsp&nbspTeam work time/mentor arrives
15:30&nbsp&nbsp&nbsp&nbsp&nbspPractice pitch/mentor arrives
16:00&nbsp&nbsp&nbsp&nbsp&nbspPitches Begins
17:00&nbsp&nbsp&nbsp&nbsp&nbspClosing Ceremony
Top 3 teams: trophy & medals
2 Special recognition awards
All students will receive a participation certificate.

Students will form their own teams of 3 to 5 members.

Participants will utilize two areas at Taipei American School: H-block and the Legacy Commons (Cafeteria).
Individual teams will be assigned to private rooms in H-block during work sessions. The Legacy Commons will be a site of opening and closing ceremonies, networking, and dining.

1. The theme of the competition this year will be announced during the Opening Ceremony.
2. Teams will identify a problem relevant to the theme and design a business prototype to solve the problem.
3. Teams will always have access to mentors, who will visit the teams' rooms upon request and provide feedback and support in developing their prototype or pitch.
4. Teams will deliver their business pitch to a panel of judges, who will determine the winners of the competition.
5. The winners will be announced during the Closing Ceremony.

1. All participants and guests entering the TAS campus must show a record of being fully vaccinated or a negative PCR test within three day time.
2. Masks must be worn at all times, with the exception of dining periods.
3. While we are planning for the event to occur in person at TAS on 3/26/2022, this is subject to change due to the ongoing COVID-19 pandemic. We will be constantly updating all participants, advisors, mentors, and judges of the up to date TAS COVID restrictions and policies via email and announcements on the website.
All participants are expected to dress in formal wear throughout the event.
Acceptable examples: blazer, dress skirt, dress pants, button-up shirts, formal shoes
Lunch and snacks will be provided for free.
© NOVA 2022 &nbsp &nbsp &nbsp Visit us at @tasnovawknd on Instagram